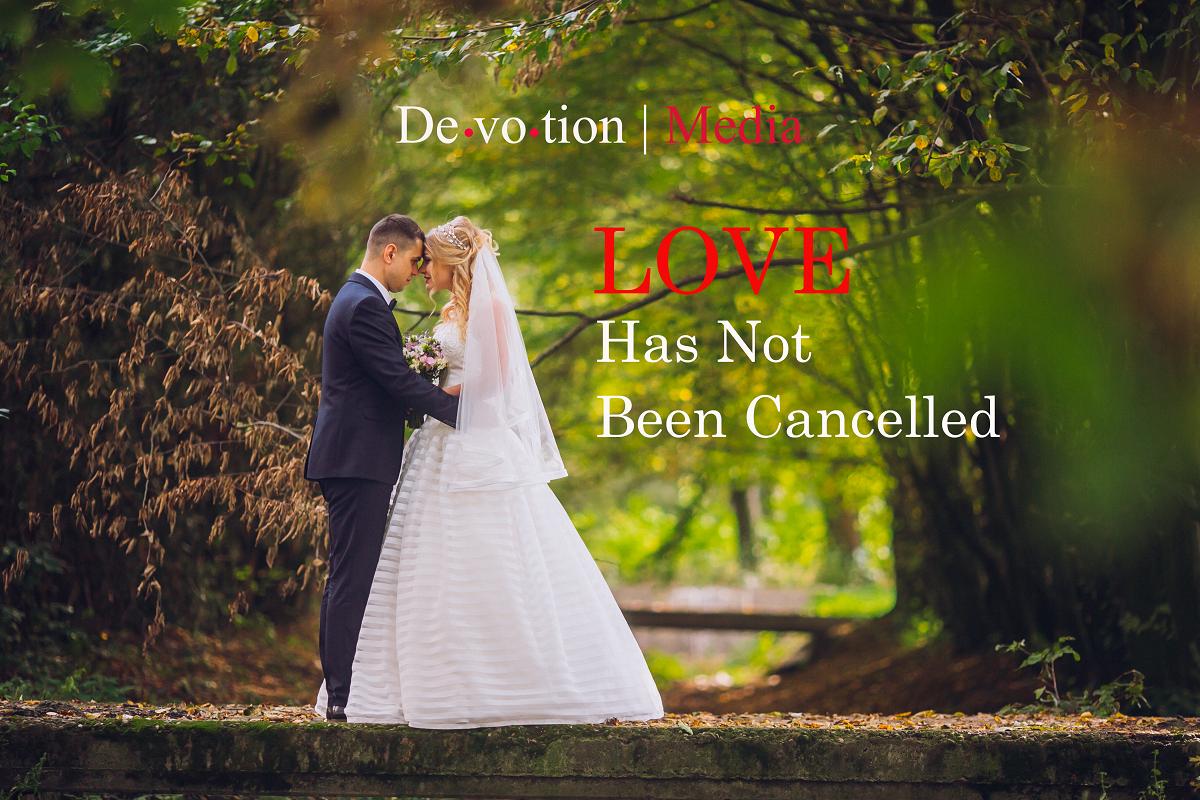 Devotion Media Weddings is working with our present and future brides

We at Devotion Media Weddings are lucky that The Corona Virus thus far has not had a negative impact on our health or our business but have had friends and colleagues in other fields who have. All are well Health wise and we are thankful.  Because we have received inquiries into our wedding photography and wedding videography packages and we understand that many of our couples have been negatively impacted as a result of the Covid-19 Pandemic, We are figuring out a way to contribute or assist during this crisis. We are working with you. If you had to delay or postpone your wedding date and are a current Devotion Media Weddings Client we will do everything we can to accommodate your new date. Please feel free to call us at your convenience and we will adjust.  If you are a new guest and were also affected by changes caused by the Corona-Virus as we all were, we welcome you with open arms (well, maybe an elbow bump until things get better) we are offering reduced prices on all of our Wedding Video and Wedding Photography Combo packages on our open and available dates as well as offering convenient payment plans to make these adjustments easier. This offer will be going thru  December 31st, 2021
(New Bookings only, Offers cannot be combined Call us at (800) 988-3092 for details or schedule an appointment)

If you're looking for Wedding Photography or Wedding Cinematography Package only, That's ok, Reach out to us at (800) 988-3092 And we'll do our best to accommodate a package to suit your needs. In the meantime we hope you stay healthy and STAY SAFE.
To send us a quick note Click here
For details on our Wedding Video Packages Click Here
For details on our Wedding Photography Packages Click Here

Kind regards,
Rich
Devotion Media Weddings.
For Nearly 20 Years, Devotion Media Weddings has helped Couples connect with one another and give voice to their feelings visually. We specialize in Wedding Photography and Wedding Cinematography, We are an independently owned studio catering to a distinct clientele based out of Miami, New York and London. We are a small team of creative professionals, our style consistently explores our artistic background in film and Photography. As visual artists we create an imprint of your memories, we pride ourselves in creating a film or an image that will accurately reflect visual memories and lasting emotions.