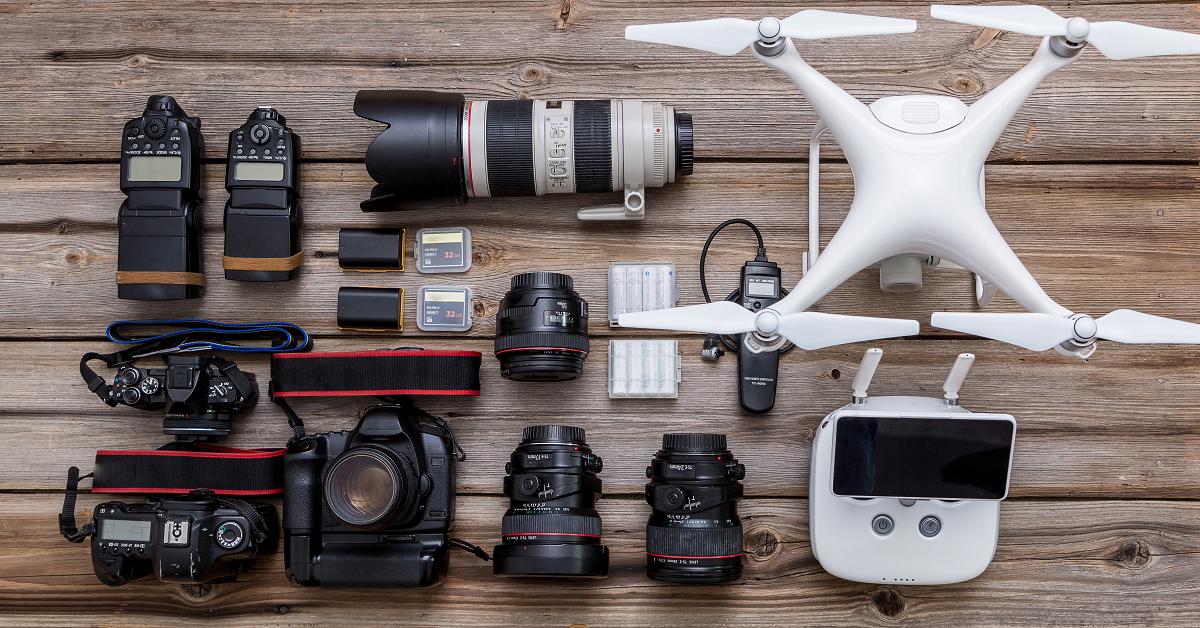 So the big day is almost here! I know we get super-excited when these come, as with the couples in some instances we have been waiting for months, as the day draws near there are things that we need to prepare for so that nothing goes wrong, typically we will reach out to make sure all the information is up to date, we organize a timeline down to the minute and reach out to wedding planners, Venues, other vendors like the officiant the DJ (these contacts are critical for us because as part of your wedding day eco-system we rely on each other to make sure your experience is seamless!) we go over all the details for the day and make sure that we'll have the right moments to capture our day, we'll coordinate with the bride and groom and determine what we'll shoot and scout beforehand for spots that will provide us with the "perfect shot". Because we've been shooting for years, we're familiar with a lot of good spots already, but we're always on the search for "new and improved", we're also familiar with limitations that places of worship may have and can accommodate requests from venues (like providing insurance coverage for the day of the event, set-up limitations, etc.) 
In other words, the more we prepare, the smoother the day of the event is likely to go.
Devotion Media In-house preparations for a Wedding Photography or Wedding film is the same, we need to ensure beforehand that all the equipment is ready to go, and the short list of what we bring to your day is typically Cameras (2-6), Lenses (at least 4-8), Memory cards (at least 10), Lights (2-4), Flashes one per camera, microphones (2-4), digital recorders (2-4), Tripods (one per camera), monopods, drones, sliders, Steadicam our wedding day timeline and the most important: Breakfast!!! it's gonna be a long day and our energy needs to be cranking on high!! but if our preparation is done well, the day will go smooth and we can focus on Happy thoughts and getting the right images and the right memories -for you. :)
Devotion Media weddings specializes in Wedding Cinematography and Wedding Photography with Base in Miami, Florida, New York and London.
and are available to travel Worldwide. For more info, visit us at: www.devotionmediaweddings.com
You can also contact us at 1(800)988-3092

#droneweddingvideo, #droneweddingmiami, #droneweddingvideomiami, #droneweddingphotography, #droneweddingphotographymiami, #droneweddingvideonewyork, #droneweddingphotographynewyork, #Devotionmediaweddings, #Weddingphotography, #Weddingvideo, #WeddingFilm,#Weddingvideography, #WeddingCinematography, #LuxuryWedding,#Luxuryweddingphotography, #LuxuryWeddingVideo, #LuxuryWeddingFilm,
#LuxuryWeddingVideography, #Luxuryweddingcinematography,
#BestWeddingphotography, #BestWeddingvideo, #BestWeddingFilm,
#BestWeddingvideography, #BestWeddingCinematography,
#BestLuxuryWedding, #BestLuxuryweddingphotography,
#BestLuxuryWeddingVideo, #BestLuxuryWeddingFilm,#BestLuxuryWeddingVideography, #BestLuxuryweddingcinematography,
#MiamiWedding, #MiamiweddingVideo, #MiamiWeddingFilm,
#Miamiweddingphotography, #MiamiWeddingVideography,
#Miamiweddingcinematography, #MiamiLuxuryWedding,
#MiamiLuxuryweddingphotography, #MiamiLuxuryWeddingVideo,
#MiamiLuxuryWeddingFilm, #MiamiLuxuryWeddingVideography,
#MiamiLuxuryweddingcinematography, #BestMiamiWedding,
#BestMiamiweddingphotography, #BestMiamiweddingvideo,
#BestMiamiWeddingvideography, #BestMiamiweddingcinematography,
#BestMiamiLuxuryWedding, #BestMiamiLuxuryweddingphotography,
#BestMiamiLuxuryWeddingVideo, #BestMiamiLuxuryWeddingFilm,
#BestMiamiLuxuryWeddingVideography, #BestMiamiLuxuryweddingcinematography, #DestinationWedding,
#DestinationWeddingVideo, #DestinationWeddingfilm,
#DestinationWeddingPhotography,
#DestinationWeddingVideography, #DestinationWeddingCinematography,
#Destinationluxurywedding, #DestinationLuxuryWeddingVideo,
#DestinationLuxuryWeddingfilm, #DestinationLuxuryWeddingPhotography,
#DestinationLuxuryWeddingVideography, #DestinationLuxuryWeddingCinematography,
#BestDestinationWedding #BestDestinationWeddingVideo,
#BestDestinationWeddingfilm, #BestDestinationWeddingPhotography,
#BestDestinationWeddingVideography, #BestDestinationWeddingCinematography,
#BestDestinationluxurywedding, #BestDestinationLuxuryWeddingVideo,
#BestDestinationLuxuryWeddingfilm,
#BestDestinationLuxuryWeddingPhotography,
#BestDestinationLuxuryWeddingVideography,
#BestDestinationLuxuryWeddingCinematography,

Our equipment of choice: #Canonusa
Shot with #Canon1D and #CanonR5
#Canon70-200, #Canon17-40 4.0, #Canon100MMMacro #Canon50MM #rodemics, #manfrotto
for our post-production our equipment of choice:#apple, #applecomputers, #lacie,  #lacieharddrives #Sonytv, #adobecreativecloud, #adobepremierepro, #adobephotoshop, #adobelightroom, #adobeaftereffects

For more info, visit us at: www.devotionmediaweddings.com
Devotion Media weddings specializes in Wedding cinematography and Wedding Photography with Base in Miami, Florida, New York and London.
Please visit our website at www.devotionmediaweddings.com.
You can also contact us at 1(800)988-3092